Whoever you are, wherever you're from, you are welcome here.
We have an engaging night of worship, a lesson, small group discussion, fun and active games, as well as a variety of snacks! TBC's youth ministry is open to the public if you are in 6th-12th grade. We have monthly events and activities alongside our weekly gatherings on Sunday nights. Drop-in any Sunday night and Invite your friends. Come have a great time!
Fill out the form at the bottom of the page. Leave your question anonymously or add contact info to receive your answer directly through the way you want to be reached out by. If Anonymous questions are asked, they will be answered in youth group before the lesson.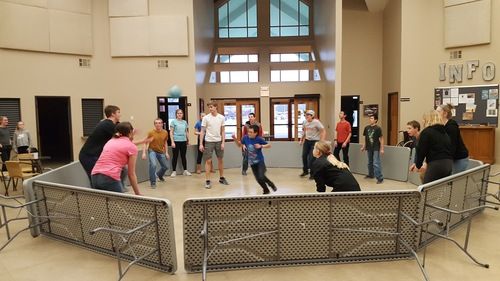 Current Youth Group Bible Series
Crystal Springs Baptist Camp Info
Crystal Springs Baptist Camp is a ministry opportunity for our families and youth that TBC has cherished for many years. Their camps for families and youth have been an amazing chance to bring students a fun experience and God into their busy lives. consider your students for the following camps this year. TBC Scholarships are available for all students who go with the TBC youth group and children's ministry. Fill out the form below and submit it in one of the two ways presented in the form. TBC will pay for half of the cost if submitted. To find more information on each camp we support for the Youth Ministry, click on the links below.

REGISTER at https://csbcamp.org/ and select the camp of your choice.

and then fill out our scholarship form below